Roof boxes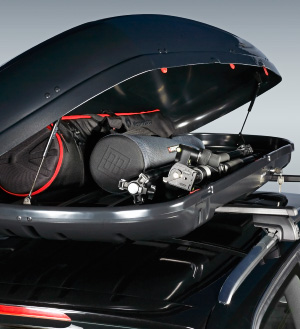 We develop and design roof boxes for the Calix brand. Autoform is a manufacturer and supplier of roof boxes with extensive experience in producing high quality products. The roof boxes are made from durable, temperature and UV-resistant ABS plastic. We have a wide range of products in different sizes and for different areas of use.

The boxes are delivered in a glossy black or silver finish as standard. All roof boxes in the range are fitted with a central lock with several locking access points for increased safety. We also offer a wide range of accessories. Several of our roof boxes are also fully tested, approved and certified by TÜV (Urban Loader and Calix Zafe).
In addition to the TÜV tests, the products have undertaken the City Crash Test at the SP Technical Research Institute of Sweden and several internal tests with focus on safety, usability and durability.

The Autoform roof boxes are branded Calix and distributed via PeBe AB for the Swedish market. For more information please visit www.calixroofboxes.com and www.pebe.se or contact Autoform for markets outside of Sweden.